Construction on the third phase of Orient's expansion began almost six months ago in early March. Through this expansion, jiangmen production center will have research and development of a new administrative building, and nearly 10000 ㎡ standard semiconductor purification plant, used for line 6-8 inch wafer manufacturing and various higher-order light rail car light coupling and decoupling of production, has capped in early September, is expected to be completed by the end of the 2022 all kinds of construction, will be put into use in early 2023. By then, the production capacity of the Orient optocouplers is expected to exceed 500KKpcs/ month.
Through this expansion, Orient will provide a wide range of mid - and upstream end customers with more guaranteed delivery and quality assurance, as well as a wide range of gauge and industrial-grade optocouplings.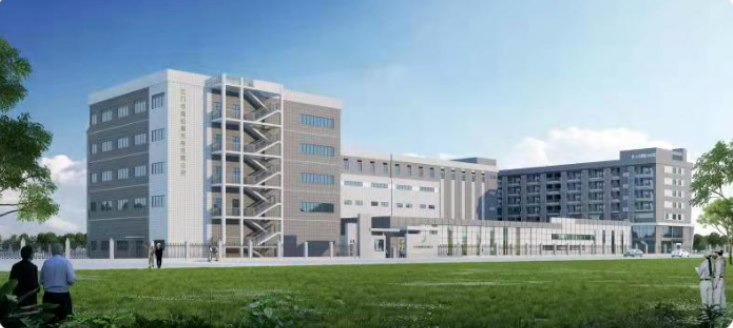 With this expansion, Orient's optocoupler capacity will increase explosively. Therefore, our company's research and development and output of various high-specification new optocoupler products, follow the industry trend and the trend of international optocoupler development, to meet the needs of customers. The product categories are mainly focused on Photo-Mos optical relay, IGBT isolation driven optocoupler, linear optocoupler.
Orient, founded in 1998 in Shenzhen, Guangdong Province, has more than 500 employees. Company sales and administration center is located in Shenzhen Longgang Tian 'an Digital City (another branch in Shanghai), Longgang administration center has its own office of more than 3000 square meters; Orient, a modern intelligent manufacturing industrial park, is located in Jiangmen, Guangdong Province. Orient Components specializes in R&D and manufacturing optoelectronic chips and optocouplings, mastering the core chip technology and IDM complete industrial chain structure; Orient optocoupler has developed into a domestic high-end brand with nearly 500 models, serving various industries such as communications, power, home appliances, vehicles and new energy. Basically realize most varieties can PIN TO PIN against the standard of Europe, the United States, Japan optocoupler. At present, the monthly production capacity of optocoupler is 300KK, and the overall production and sales are among the best in China. In the next five years, the company will continue to expand its production and become a well-known international optocoupler brand.
In 2021, as the leading brand of optocouplings in China, Orient was selected as the "National Special, Special and New Little Giant" enterprise and passed the IATF16949 system certification