Orient has received VDE certification for another Series 10 photocouplers. This is the first Chinese company with the same series of products through the stringent VDE test. Orient10 series optocoupler with its long climbing distance, excellent high voltage resistance, ultra-thin design, low power consumption performance, widely used in mobile phone fast charging, car charging pile, industrial control, instrumentation, household appliances and other fields. In line with Apple and Huawei, Samsung and other mobile phone charging agreements and energy-saving new standards. The performance reaches the same level as Toshiba 383.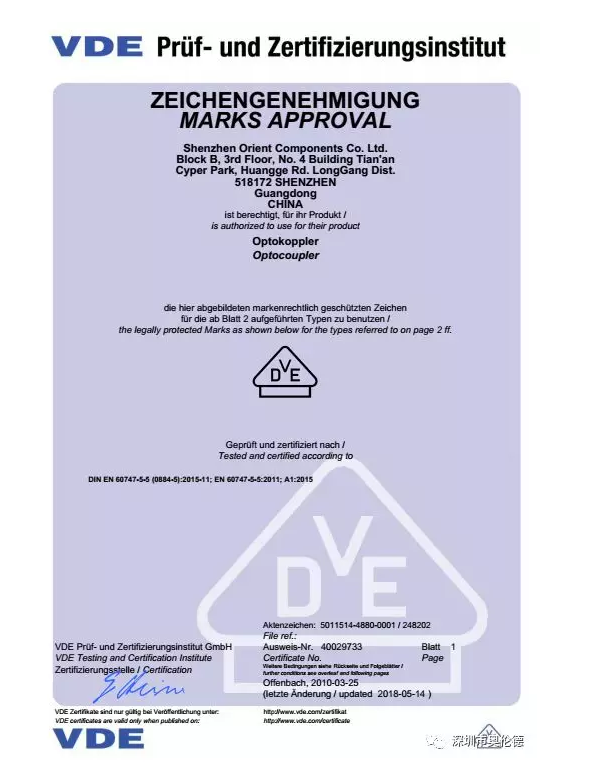 More optocoupler models:
ORPC-817(DIP,SOP),ORPC-814,ORPC-815,OR-217(Mini), etc.